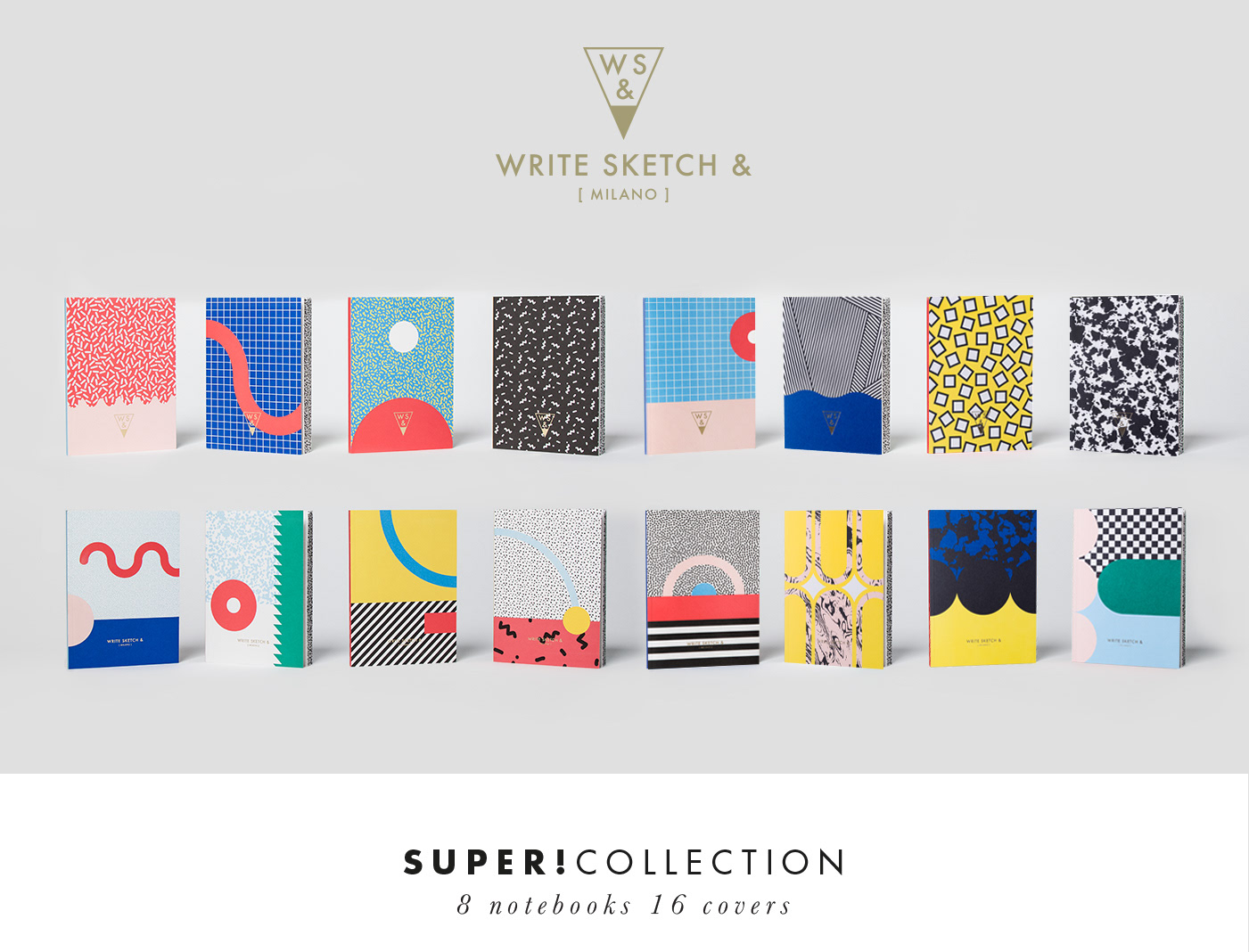 The first Write Sketch &'s notebooks collection is called Super! and is characterized by the 80's Postmodernist Italian graphic style. A tribute to Ettore Sottsass, Alessandro Mendini and all the Memphis Group, key players of an unforgettable period for the Italian design. Super Collection is composed by 8 coloured fun and ironic notebooks, full of patterns and hectic and
expressive geometries. Each side of the covers reproduces an illustration on its own, which is completed by its opposite.
The logo is reproduced in two different versions on the front and on the back cover. In this way the notebooks could be used from both sides, giving the feeling of having 16 designs instead of 8.
format : A5 / layout: plain / pages : 64
binding: thread sewn binding
paper: Fedrigoni™