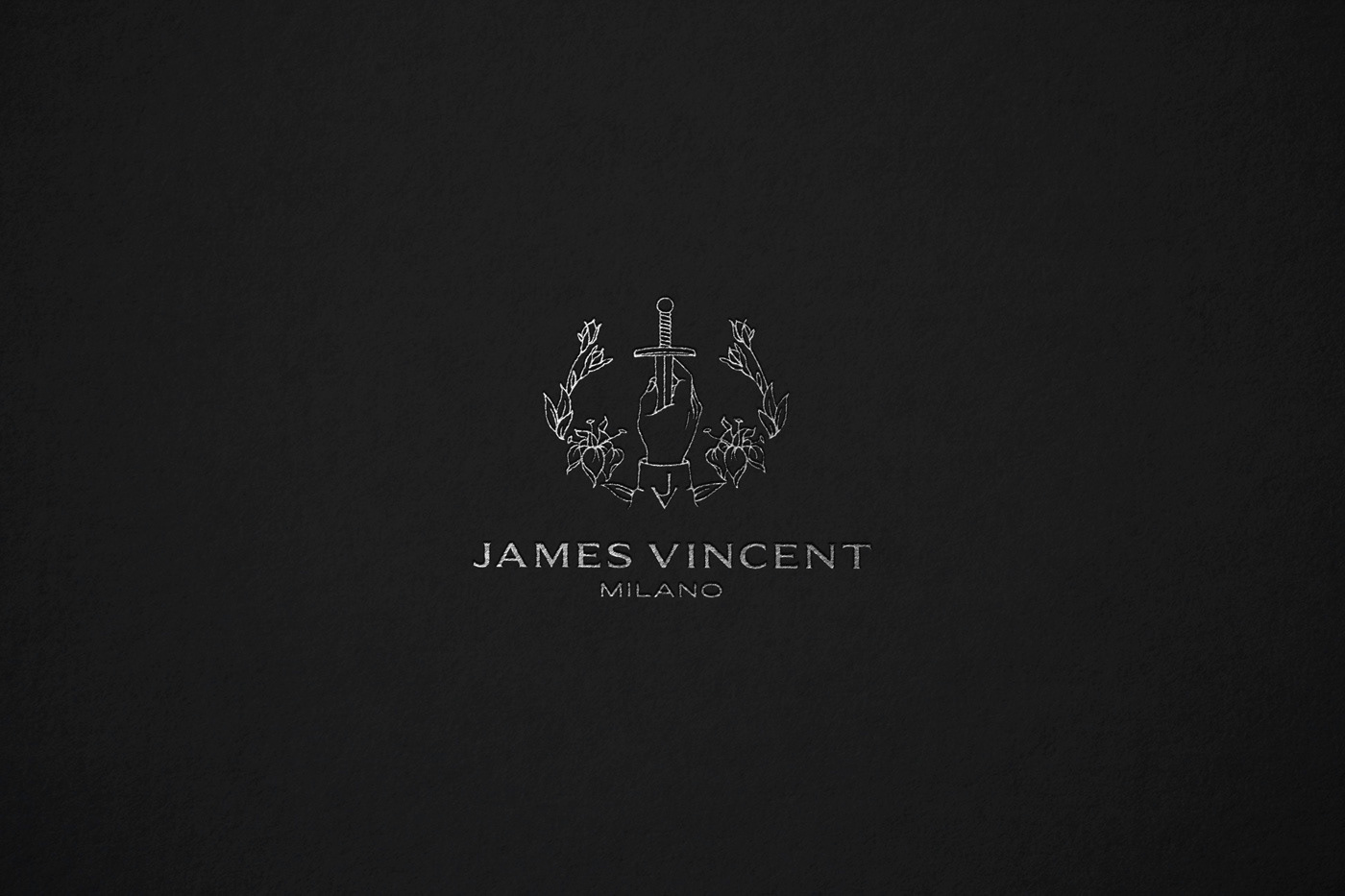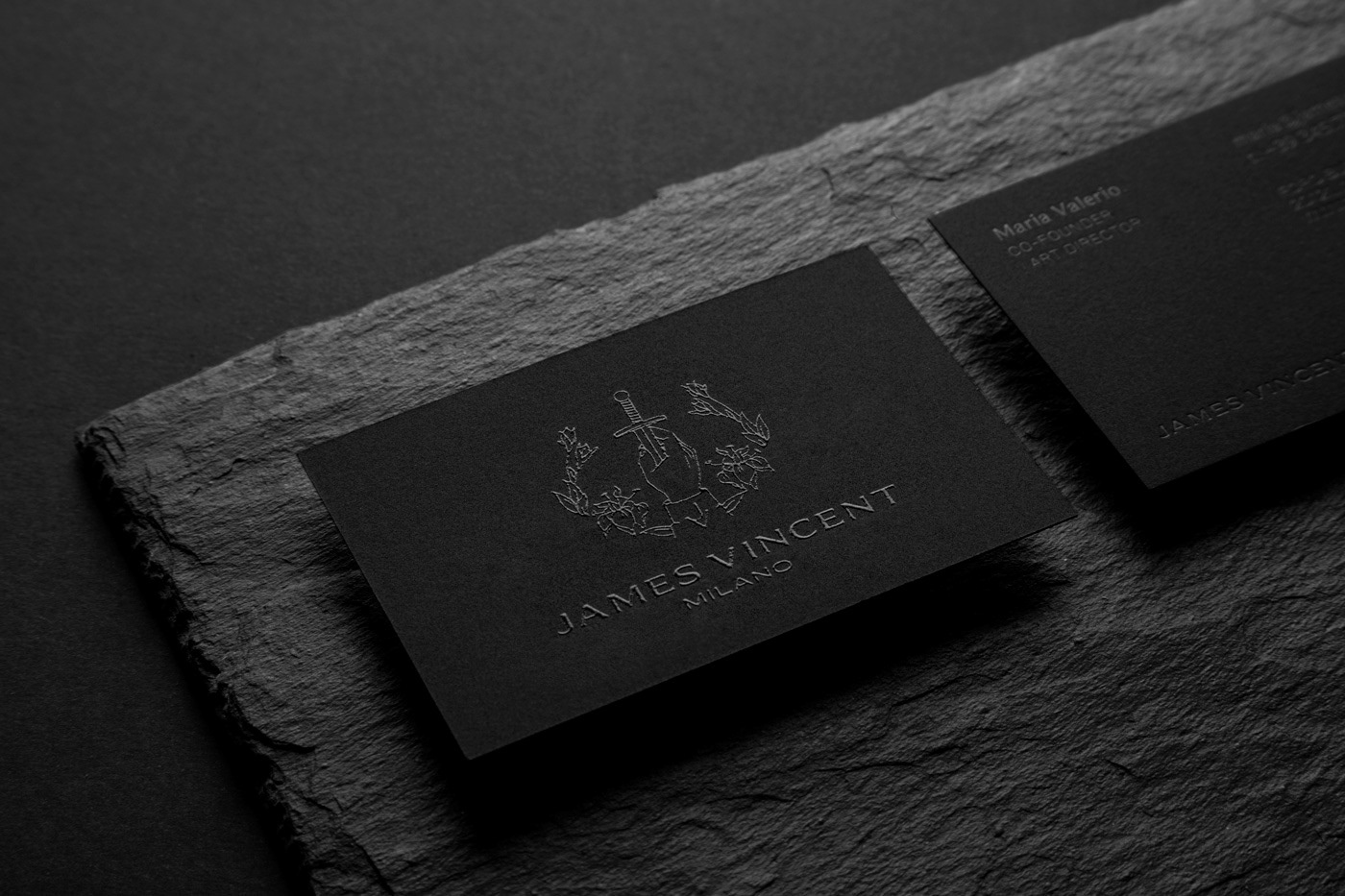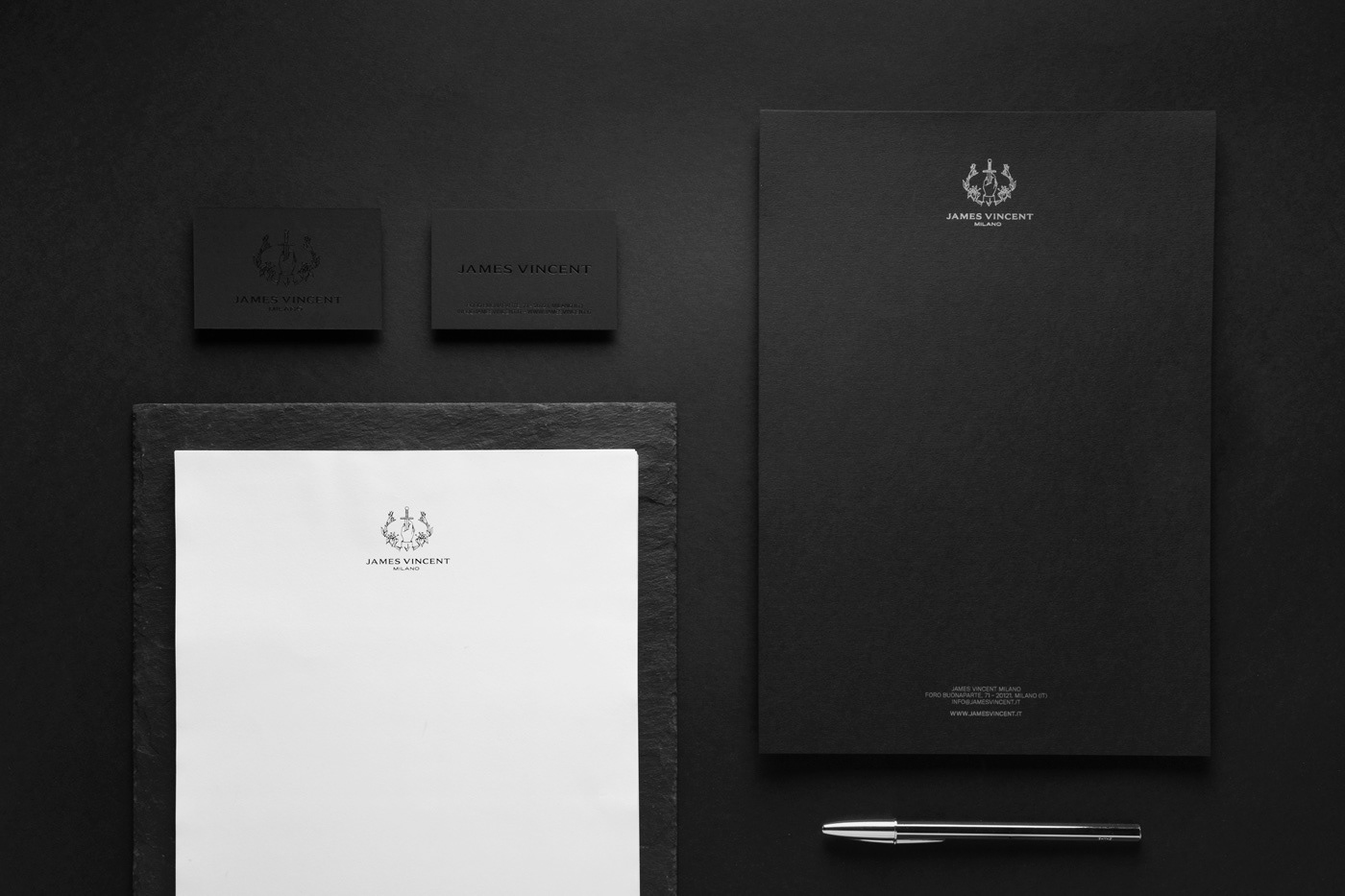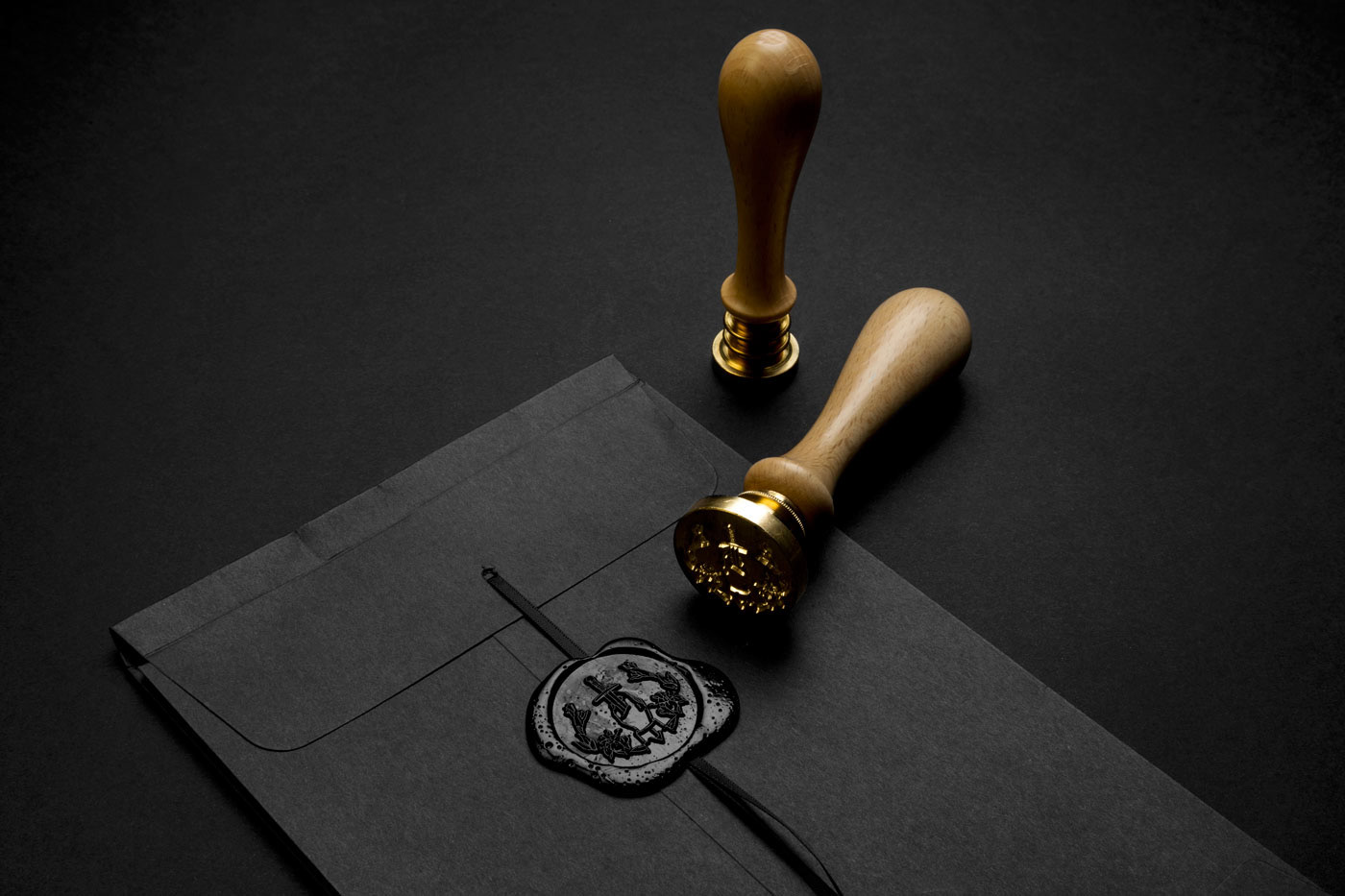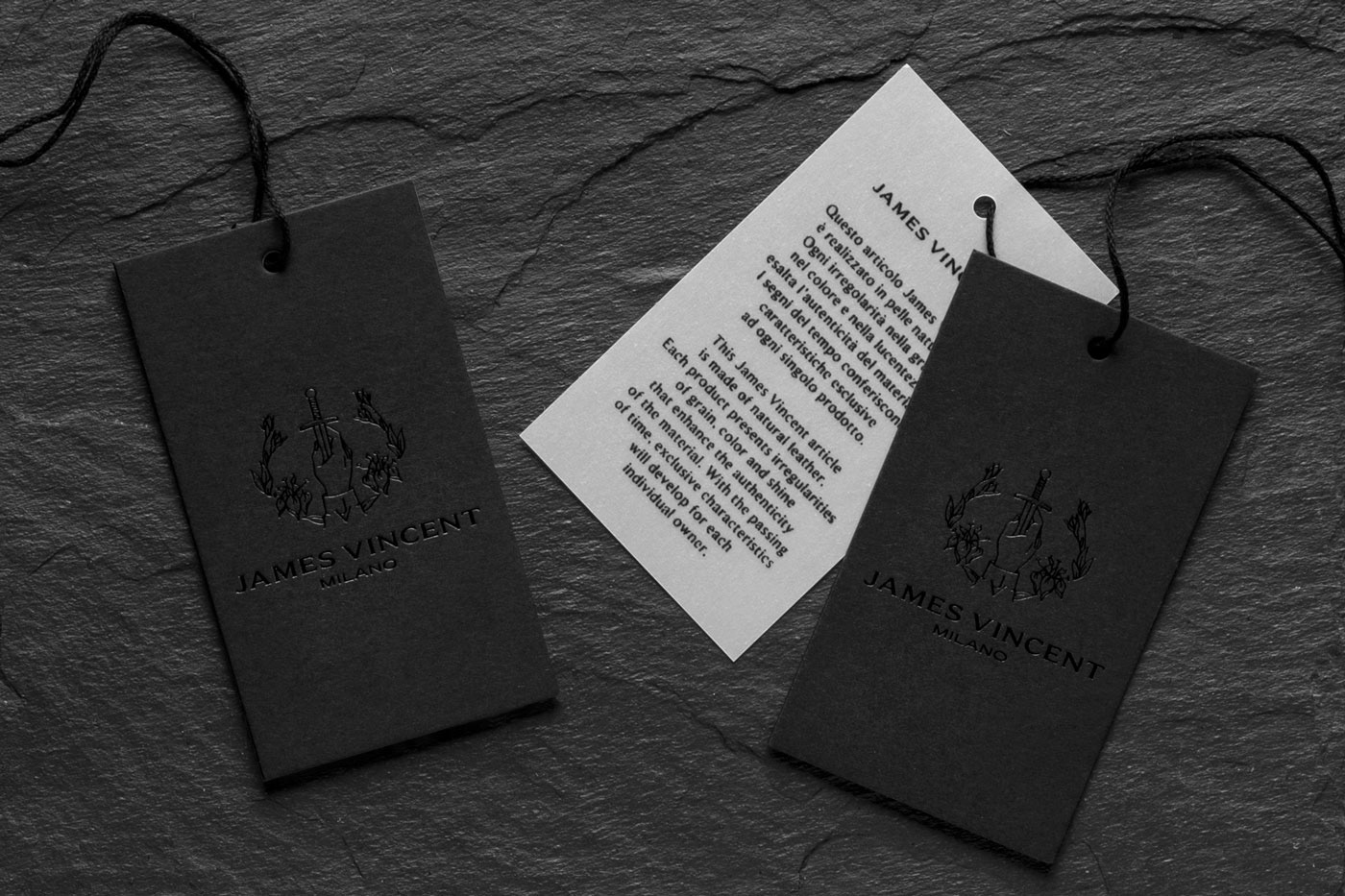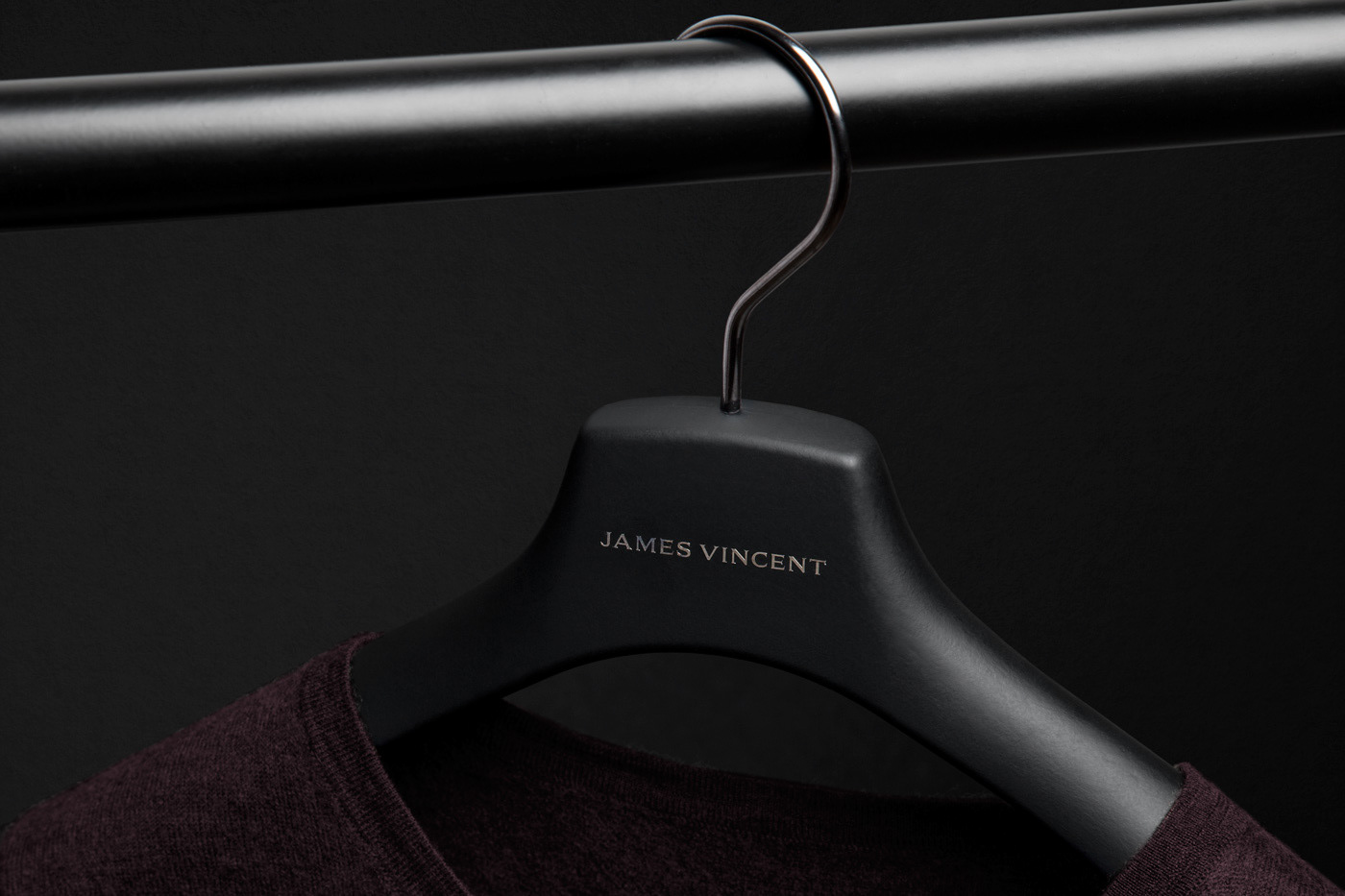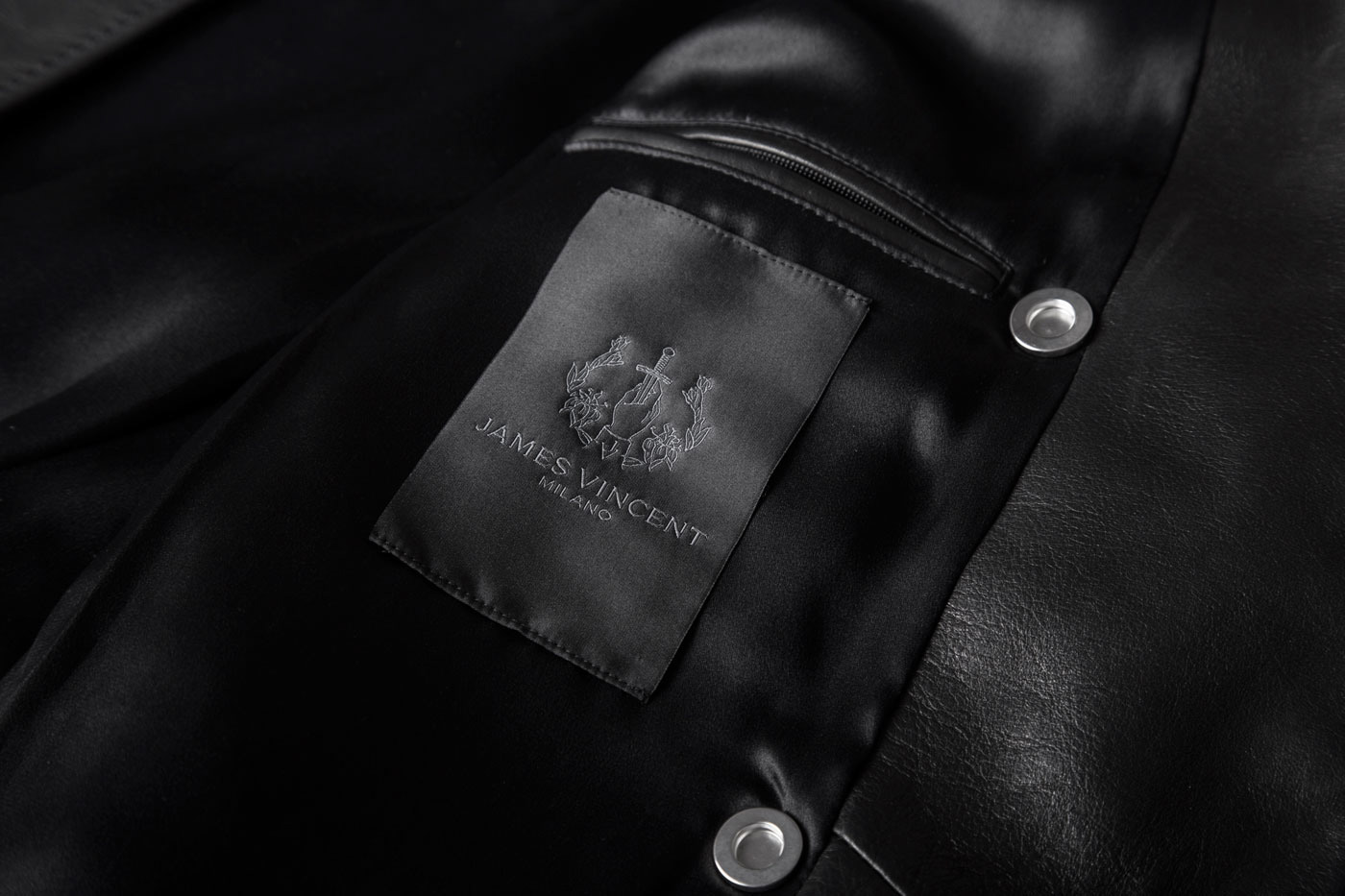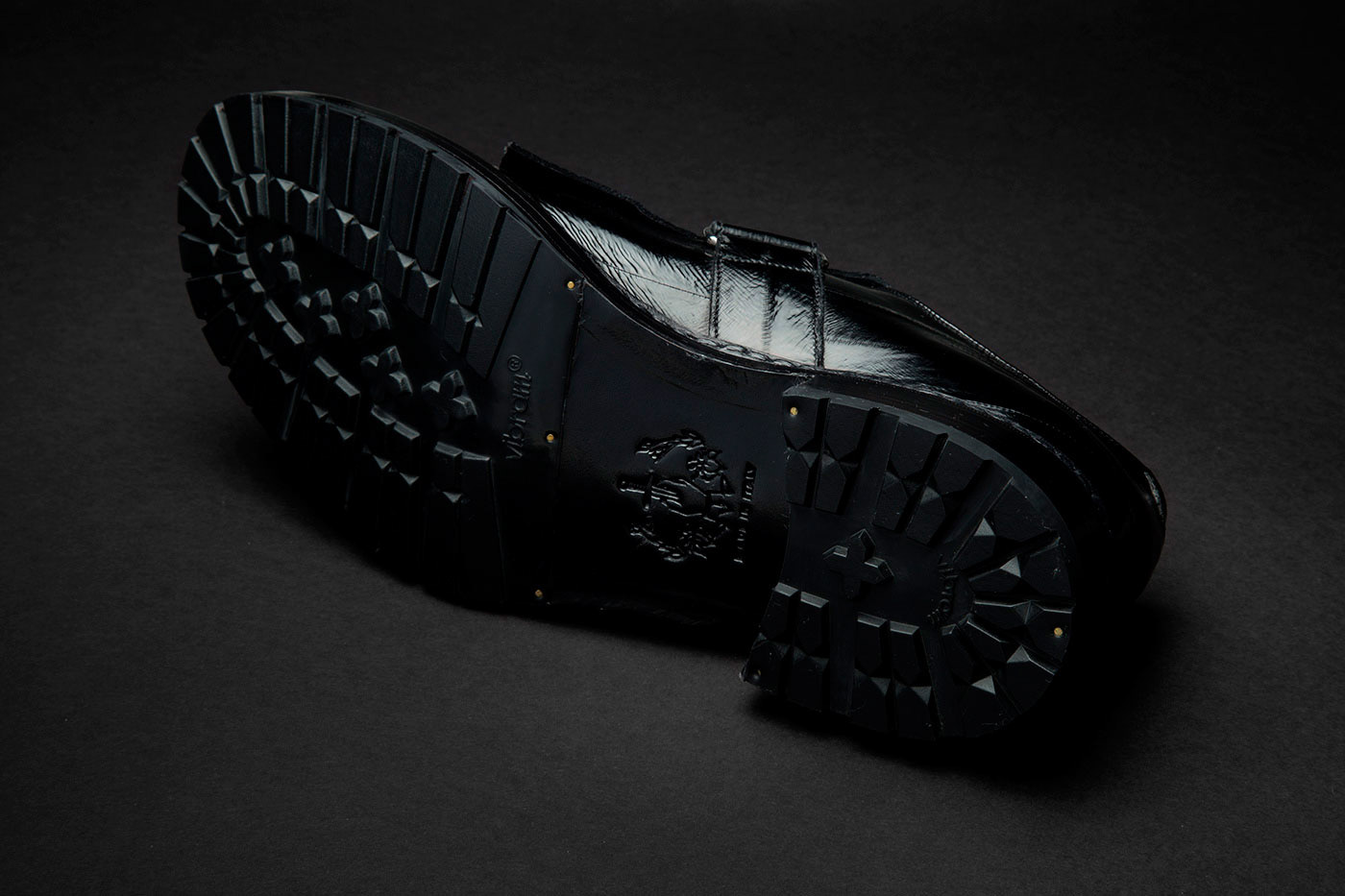 James Vincent Milano is a design firm, working in the fashion field, based in Milan, Italy.
Fascinated by darkness, Romanticism and by the atmosphere of the old and rich courts and palaces,
the brand expressed the desire to transmit a timeless, but at the same time fleeting, story.
Officemilano was asked to design and manage the entire brand identity, from the logo creation to all the applications such as labels, hangtags, product photographs and the website. To convey a sense of mystery, matte and glossy blacks are used together with textured papers and hot foils, communicating luxury in an understated and subtle way.